It's our corporate responsibility and commitment to lift up the communities we serve.
lnterBank's community involvement promotes accessibility, diversity, and reinvestment that helps communities become healthy, informed, and sustainable. We empower our communities and individuals through attainable education in the form of business and financial literacy programs, charitable giving, employee engagement, accessibility to financial products, and by developing communities.
Ways we impact our communities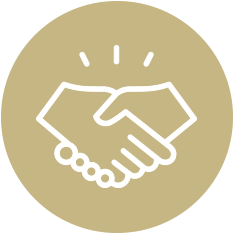 Community Impact
We understand that communities thrive when they are healthy and sustainable. We are committed to working with and for low- and moderate-income communities in our footprint to deliver capital, assist entrepreneurs, and foster community development. We value economic empowerment and the transformative power of education. We believe in access to quality, affordable health care, and enhancing awareness of an appreciation for the arts. To this end, our bank actively partners with community-based and nonprofit, 501 (c) (3) organizations in our footprint that will advance our efforts in these important endeavors.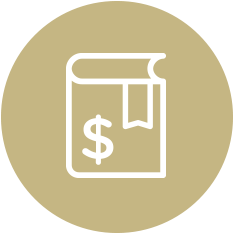 Educational Empowerment
We are committed to lending our financial expertise on-site and virtually to assist individuals, families, businesses, and communities to become better prepared for the future. We have a team of bankers, resources, and curricula available to assist when needed. Reach out today to schedule a presentation.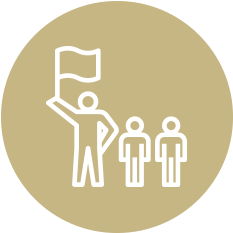 Servant Leadership
Our company and employees believe in giving back to communities through volunteerism in company-sponsored programs, projects, and board leadership. We believe in providing educational empowerment through business and financial literacy. Our goal is to build stronger communities one loan and one volunteer at a time. We are members of various organizations that support diverse communities including the DFW Minority Supplier Development Council (DFWMSDC), Oklahoma City Hispanic Chamber of Commerce, Dallas Black Chamber of Commerce, Fort Worth Black Chamber of Commerce, and other organizations that champion minority and women-owned enterprises.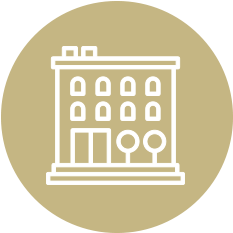 Community Development
We understand the needs of diverse and underserved communities; we finance affordable housing projects, economic development, and community-based and nonprofits through a variety of financial and real estate options. Call us today to discuss your construction, permanent, or bridge financing needs.
Fair Lending Statement
InterBank is committed to providing fair, equitable and nondiscriminatory access to credit and housing. It is our policy to comply with applicable state and federal laws and regulations to ensure fair lending including, but, not, limited to the Equal Credit Opportunity Act ("ECOA"), Fair Housing Act and Safety and Soundness Act.
Leadership with a Passion for Developing Communities…
lnterBank is proud to have passionate, involved community development leaders that lend financial expertise to strengthen our community involvement efforts.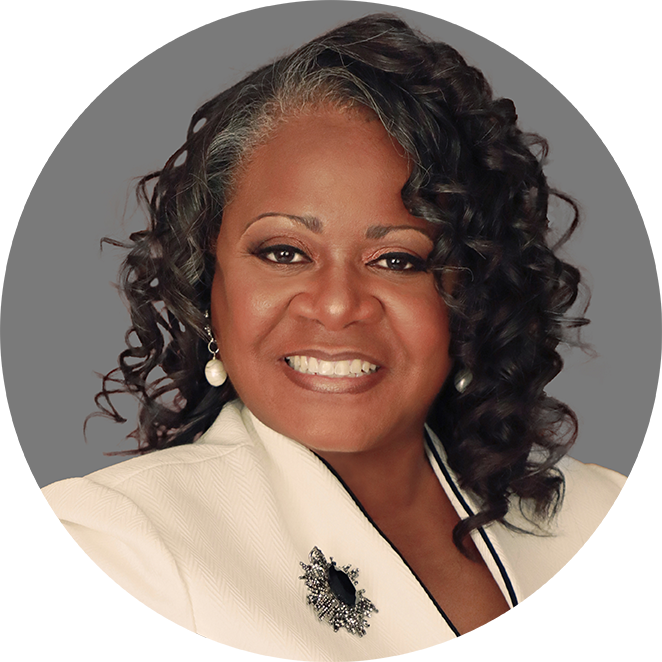 Pamela Zeigler-Petty
Senior Vice President
Community Development Banking
Community Reinvestment Act Officer
About Pamela
Pamela is responsible for expanding lnterBank's community development lending relationships, enhancing community outreach, and ensuring lnterBank is positioned to meet the needs of all of the communities it serves. Responsibilities include administering the bank's philanthropic giving, employee engagement, and Community Reinvestment Act Compliance Program.
Zeigler-Petty has a rich history of building "Allyship" within communities, as well as, assisting small to mid-size businesses. Prior, to her current role, her previous financial experience includes serving as president of a loan production office, director, senior vice president, brand ambassador, and other leadership roles. With over 24 years in banking and versed in diversity initiatives, employee engagement, and programming, she strives to connect underrepresented communities and businesses.
Zeigler-Petty has remained committed to volunteering throughout her career, and currently serves various organizations as a board member including the Plano Chamber of Commerce, Business Council for the Arts, North Texas Performing Arts, Plano ISD Diversity – Board Advisory Committee, and Impact Ventures. She is a member of Alpha Kappa Alpha Sorority, Incorporated, Plano North Metroplex (TX) Chapter of The Links, Incorporated, Co-Chair, General Campaign, Plano Fine Arts Center, The Village Giving Circle, Barbara C. Jordan Giving Circle, HERitage Giving Fund, NAACP, LULAC, Junior League of Collin County and Tarrant County Bankers Association.
Recognized for her commitment to communities, Zeigler-Petty was recently named Chair, 2022 Obelisk Awards – Business Council for the Arts, awarded the 2021 Collin County Women of Influence Business Leader of Year by Junior League of Collin County. Additionally, she is the recipient of the ArtsCentre of Plano 2019 Leadership Award; 2017 Athena International Leadership Award extended by the Plano Chamber of Commerce. She has been included in Who's Who of Black Dallas editions, a graduate of Leadership Plano, where she served on the board of trustees, Rotary Paul Harris Fellow, and Charter Member, National Coalition of 100 Black Women – Dallas Metropolitan Chapter.