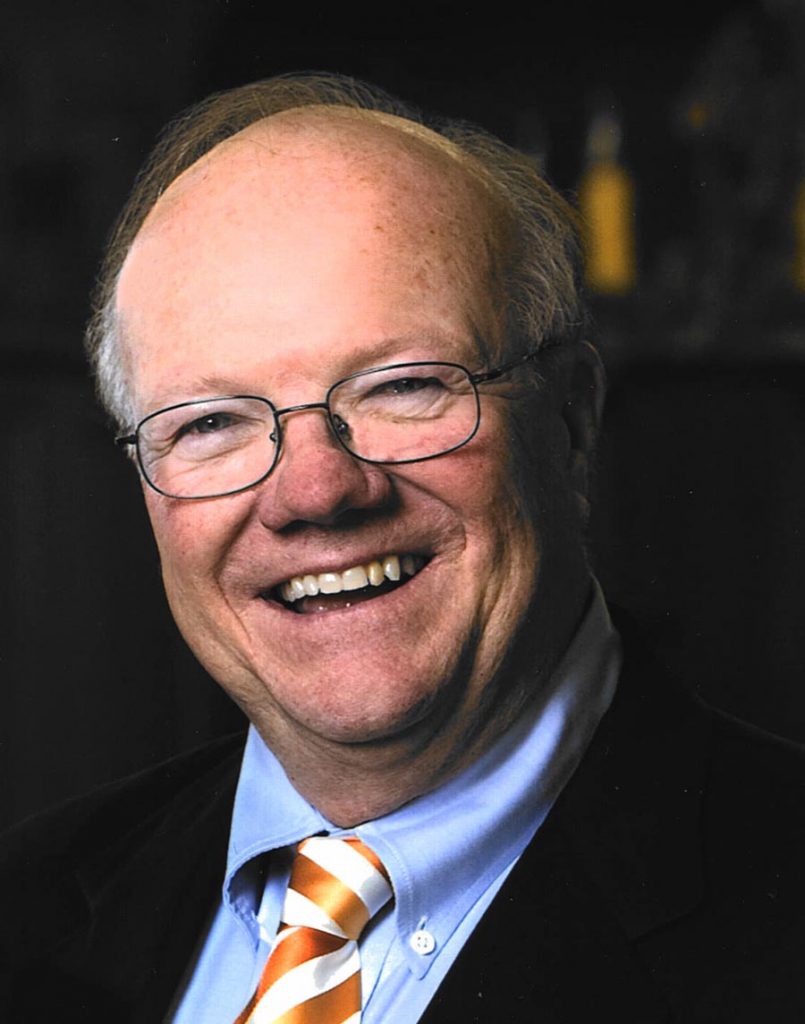 Mr. Ross McKnight is a banker, rancher, oilman, and philanthropist who lives in Throckmorton, Texas where he was born and raised.
Mr. McKnight received his Bachelor of Science degree from Oklahoma State University in 1971. In 1996 McKnight received the OSU Alumni Association Distinguished Alumni Award, in 1998 was selected the Graduate of Distinction by the OSU Department of Animal Science and subsequently the College of Agriculture. He was inducted into the OSU Alumni Hall of Fame in 2006.
McKnight served as Chairman of the Oklahoma State University Foundation from 2001 thru 2003 and has been selected as the OSU Foundation's first Honorary Trustee.
McKnight has chaired or co-chaired two of the three major philanthropic campaigns at OSU, the Stadium Campaign where 360 million dollars was raised to rebuild what is now known as Boone Pickens Stadium, and in 2010 he co-chaired with his wife, Billie, the $1 billion dollar "Branding Success" campaign for Oklahoma State University which raised a total in excess of 1.2 billion dollars. He and Billie established and endowed the $10 million dollar McKnight Scholarship program for rural youth attending OSU. In 2015 the McKnight's gave 25 million dollars to endow performances at the new 72 million dollar McKnight Center for the Performing Arts at Oklahoma State University.
In 2016, Ross and Billie received the Henry G. Bennett Distinguished Service Award from Oklahoma State University. This is the highest award given by OSU and the first given in 14 years.
McKnight has grown his ranching and agriculture enterprise from an inherited 500 acres to its current 57,000 acres plus ownership of two cattle feed yards in the Texas Panhandle. McKnight is CEO of RoMac Gas Company, a natural gas gathering system, and RoMac Oil Company, an oil and gas exploration and production company.
McKnight is Chairman of the Board and majority shareholder of a closely held bank holding company, Olney BancShares of Texas, which owns InterBank, a $3.7 billion dollar bank serving forty-three communities in Texas and Oklahoma. McKnight was instrumental in the writing and passage of federal legislation that permits banks to be Sub Chapter S corporations allowing community banks the same favorable tax treatment other small businesses have long held.
McKnight served on the Scott & White Health Care Board of Trustees from 2002-2013 when it was merged with Baylor Health Care. He served as Chairman of the Scott & White Investment Committee and Vice Chairman of the Scott & White Finance Committee. He served for ten years as Chairman of the Board of Trustees of the Scott & White Foundation. He was selected to serve on that combined organization's (Baylor Scott & White Holdings) Board of Trustees. He currently serves as Chairman of the Baylor Scott and White Holdings Board of Trustees. He is past Chairman of the Finance and Investment Committee of Baylor Scott & White Holdings. McKnight was selected the 2021 Outstanding Board Member of a Not For Profit Entity in the Dallas/Fort Worth Metroplex for his service as Chairman of Baylor Scott & White Holdings.
He serves as a director on the board of the New York Philharmonic as Chairman of the Board of Trustees of The McKnight Center for The Performing Arts at Oklahoma State University and on its Investment Committee.
Ross has been married for forty-seven years to the former Billie Gaskins of Davis, Oklahoma. He and Billie have two children: Trent, a 2003 graduate of OSU and a 2004 graduate of the London School of Economics; and Meggan, a 2005 graduate of OSU and a 2011 graduate of DePaul University.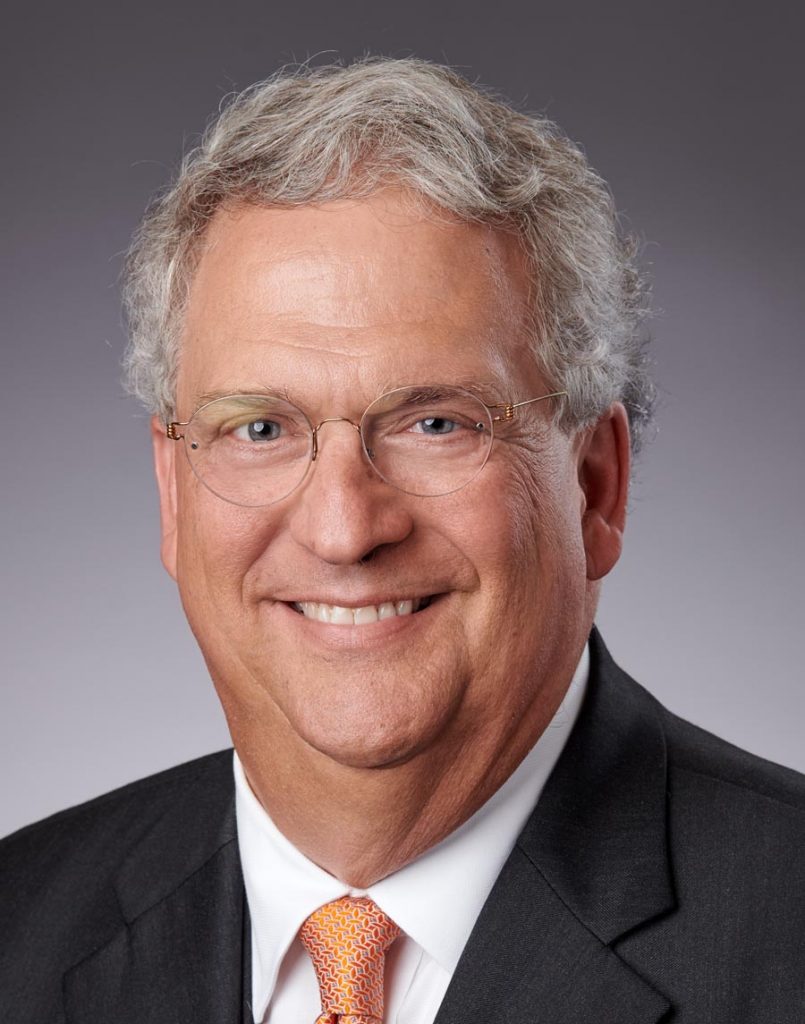 Frank W. Merrick enjoys many roles, and they all help him serve others. He is President of Foundation Management, Vice President of the Merrick Foundation, and President of Ward S. Merrick, Inc., where he manages all aspects related to oil, gas, real estate and venture capital investments.
The Merrick family's history is deeply rooted in philanthropic efforts and civic entrepreneurship. In 1948, Frank's grandfather, Ward S. Merrick, established the Merrick Foundation as a memorial to his father F.W. Merrick. Its mission is to enhance the quality of life and the health of fellow Oklahomans.
Through Foundation Management, Frank and his staff streamline operations for private family foundations and public charities. These foundations have more than $250 million in assets, managed by money managers of each board's choosing. Foundation Management services include administrative tasks such as accounting, processing grant applications and coordinating board meetings, facilitating strategic planning sessions, and many other operational tasks that can sometimes take the fun out of giving.
Merrick served as Past Board Chair of the Memorial Hospital of Southern OK, the Ardmore Development Authority, and the Oklahoma City Museum of Art. He founded the Homeless Alliance in Oklahoma City and continues to serve on its board. He serves on the board of the Palomar Oklahoma City Family Justice Center and as Chair of Crossings Community Clinic. Frank was active in getting low-income housing added to the Maps 4 agenda and is dedicated to connecting low-income and marginalized citizens to valuable resources that will help create self-sufficiency.
Frank is a graduate of Oklahoma State University, where he earned his Bachelor of Science degree in Business Administration. Prior to launching Foundation Management, Frank was employed by Stillwater National Bank and was Vice President of Trust Sales for Bank of Oklahoma. Frank served on the boards and committees for Exchange National Bank and Union Bank through acquisitions and maintains membership on the InterBank Board of Directors. Over time, Merrick has gained valuable banking experience and gained insight into the innerworkings of the financial world.
Frank and his wife, Debbi, travel as much as their schedules allow and enjoy exploring other places, always loving coming home to Oklahoma.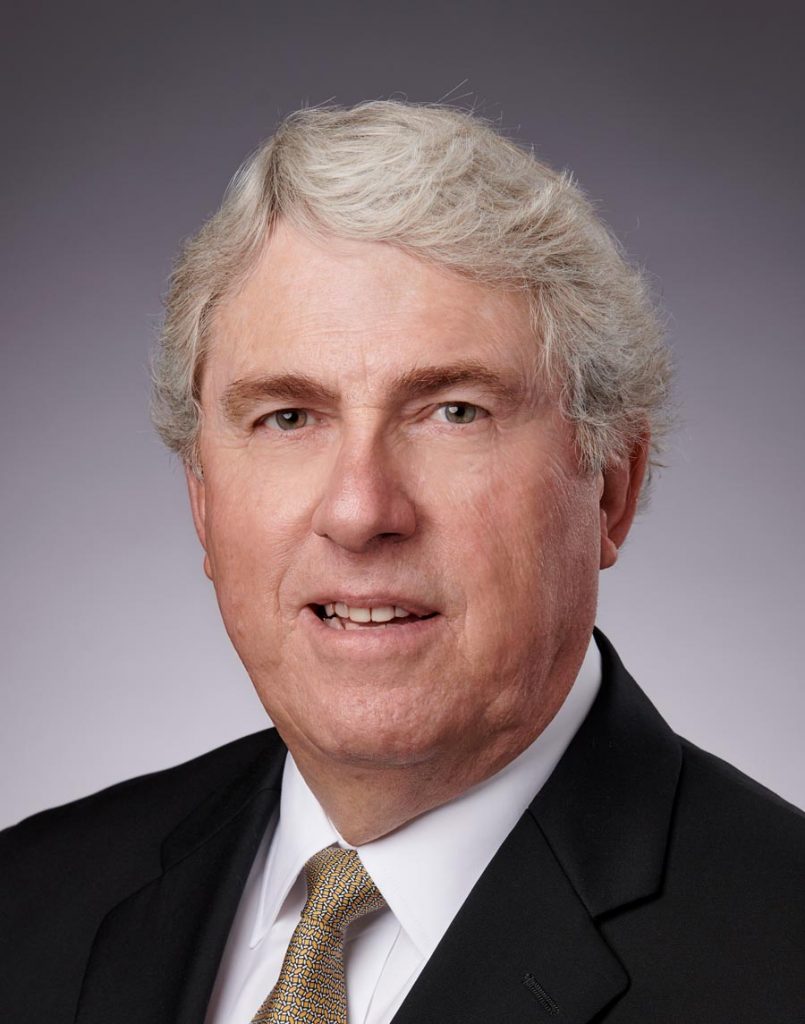 Pascal Hosch received his bachelor's and master's degrees from Texas A&M in 1975 with a focus in Agricultural Economics, Finance, and Banking. After graduation, he immediately began a career in banking that has now spanned 46 years. Hosch joined Olney Bancshares in 1994 as Chief Operating Officer of First Coleman National Bank and, when all Olney Bancshares banks merged in 2010, Hosch was named CEO and has served in that role since.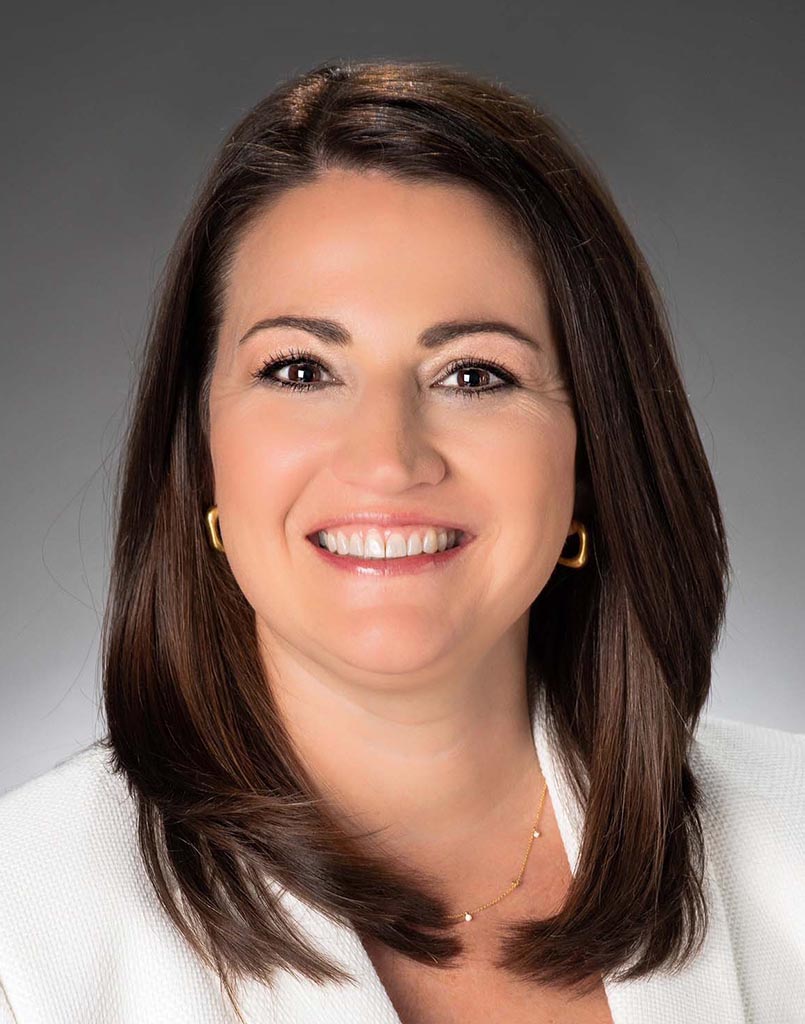 Deana Tillotson serves as Executive Vice President and General Counsel. In this role, she is responsible for overseeing the company's legal functions and supports the bank's corporate governance and enterprise risk management functions. She engages with the business leadership to develop strategic plans and implement business initiatives. Deana is also a member of the Board of Directors for InterBank and its holding company, Olney Bancshares of Texas, Inc. Prior to joining InterBank in 2011, Deana was a partner with the law firm of Bracewell LLP.
Deana is active in the banking community and currently serves as a Board Member for the Southwest Association of Bank Counsel. She received her Juris Doctor degree from the University of Houston Law Center and her undergraduate degree from Texas Tech University.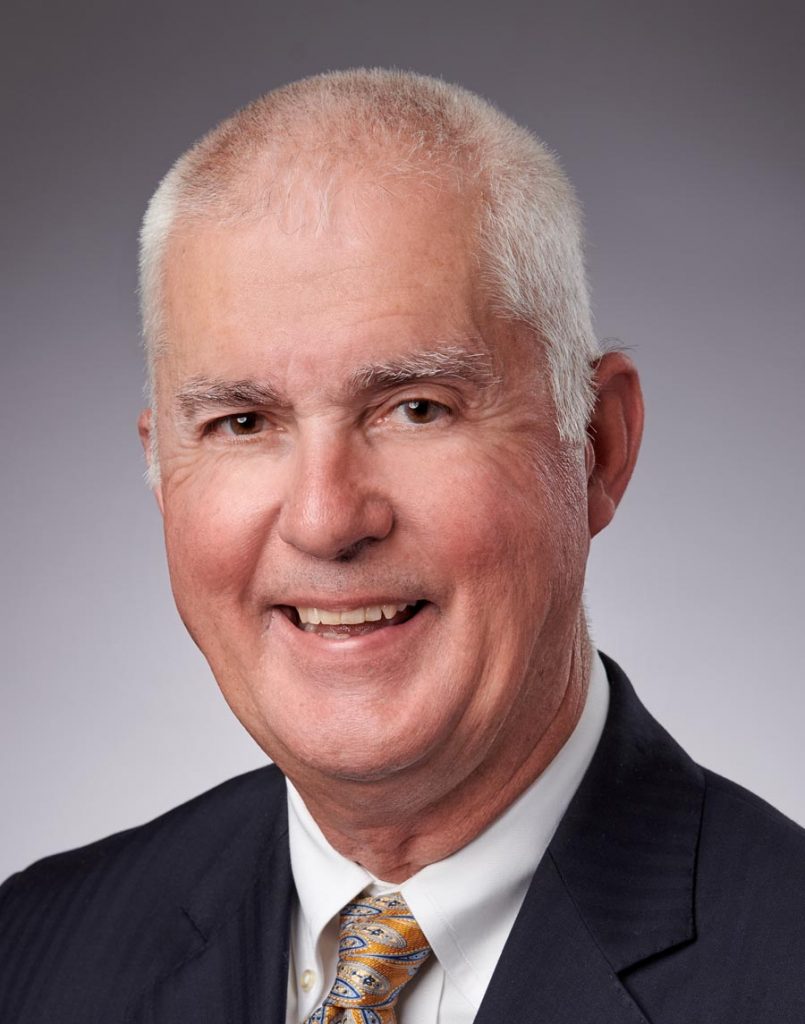 Mike Sterkel, a Guthrie, Oklahoma native, received his B.S. in Industrial Engineering from Oklahoma State University in 1973 and his M.B.A from the University of Tulsa in 1976. Sterkel started his banking career working in various operational and lending positions at the First National Bank of Oklahoma City from 1979 until 1996. From there, he assisted in raising $65,000,000 to form a multi-bank holding company, Country Banc Holding, which acquired 12 community banks in western Oklahoma and Southwest Kansas and served as CEO until 2001 when Country Banc Holding was sold to Gold Banc. In 2005, Olney Bancshares acquired the remaining Oklahoma Gold Banc locations and formed Rose Rock Bank, an Oklahoma chartered Fed member de novo bank. Sterkel served as CEO of Rose Rock Bank until its consolidation with Olney Bancshares in 2010 to form InterBank. Today, he manages all Oklahoma InterBank locations and serves as Senior Lender for the company.
Sterkel has served as the treasurer for Catholic Charities since 2018. He was a member of Class I of Leadership Oklahoma City and previously served as the chairman of the Oklahoma City Catholic Archdiocese Finance Council from 2004-2018. His hobbies include golf and watching St. Louis Cardinal Baseball.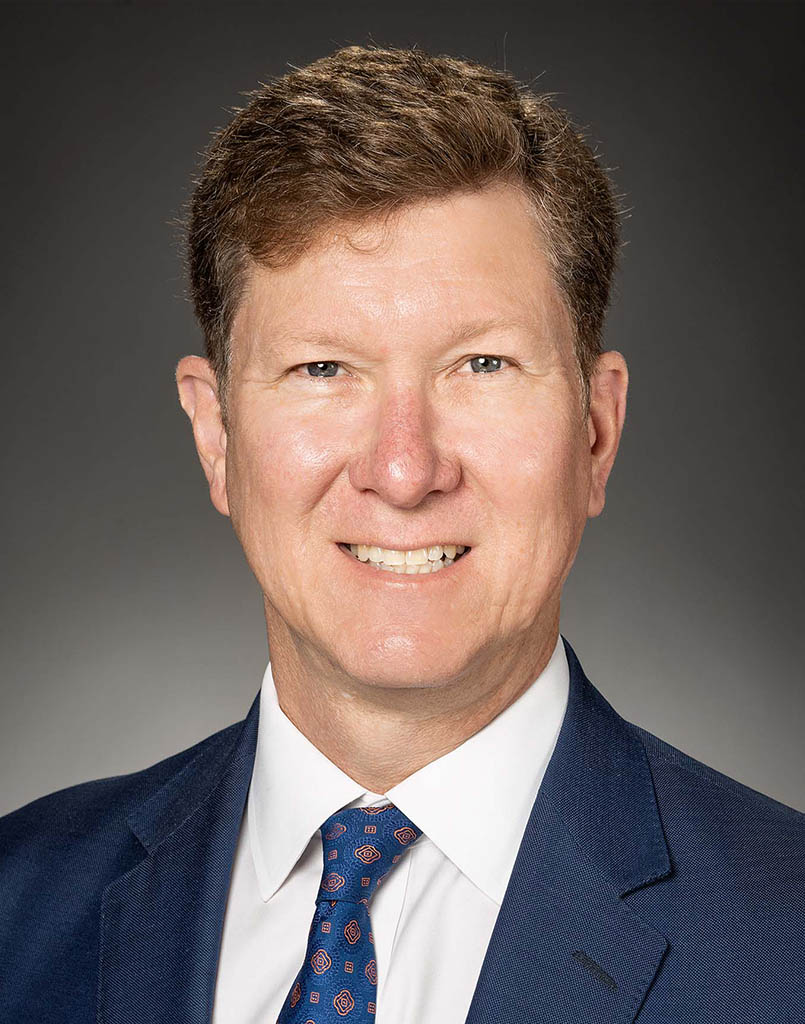 Mr. Lee is President and Chief Operating Officer at Interbank, a $4 billion full service commercial bank with 40 banking locations in the DFW metroplex, Oklahoma City and throughout West Texas and Western Oklahoma. He is also President of Olney BancShares of Texas, Inc., the holding company for InterBank. He is based in Fort Worth, TX.
Prior to joining InterBank, Mr. Lee was an investment banker in Dallas, TX handling mergers and raising capital for bank clients in Texas and the Southwest. Mr. Lee began his career as a legislative staff member on Capitol Hill in Washington, DC. He also has experience as a deputy to the Chairman of the FDIC and as Regional Director for a bank regulator within the United States Treasury Department during the 2008-2010 financial crisis.
Mr. Lee serves on the Boards of both InterBank and Olney Bancshares, Inc. He also serves on the Boards of Directors of the American Bonanza Society, the ABS Air Safety Foundation, and of Operation Airdrop.
Mr. Lee was born in Florida and raised on a family farm near Ocala, FL. He was educated at the University of Florida and the London School of Economics. He lives in Colleyville, TX with his wife and two daughters.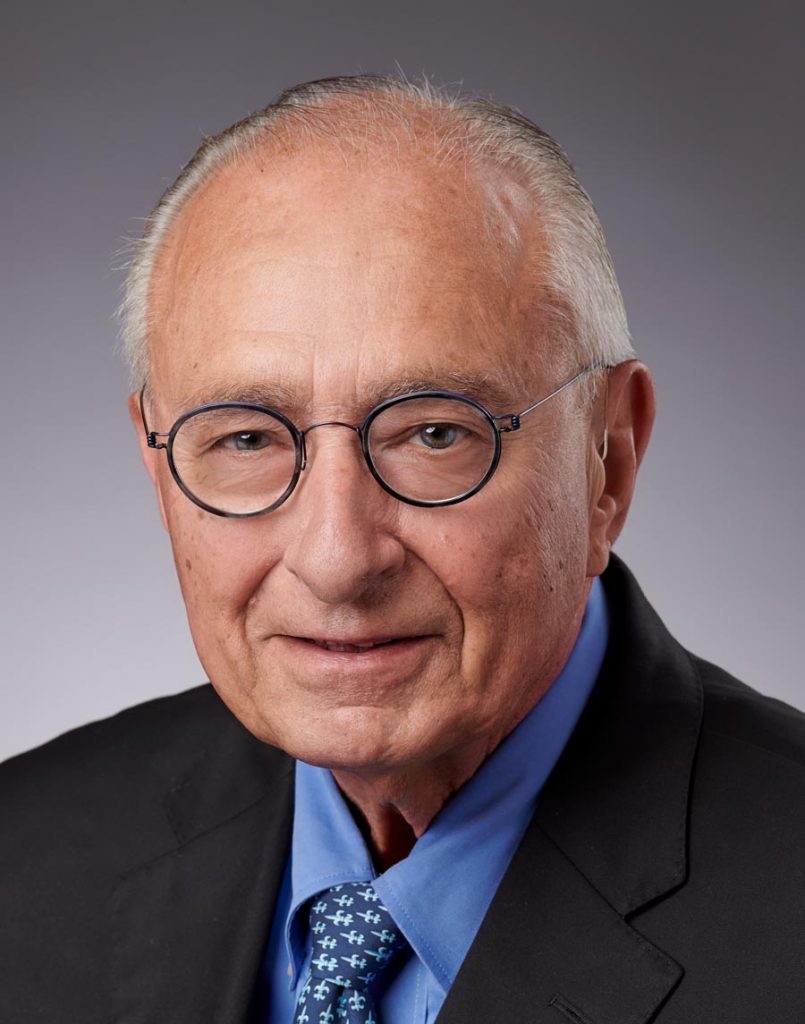 Mr. Fleckinger serves as a Director of InterBank and Chair of the Audit Committee.
Mr. Fleckinger is a retired Partner of Deloitte & Touche where he served as Partner in Charge of the Austin, Texas and Oklahoma City offices. He was the Chief Information Officer for the State of Oklahoma for eight years. He is well versed in financial management and analysis, budgeting and accounting in various industries, including banking, and in all aspects of the management of an information technology organization. He holds an Oklahoma and Texas CPA license.
Mr. Fleckinger's community involvement includes serving as Trustee and Vice President of the Center of Family Love, serving intellectually disabled adults; Trustee and Past Chair of Executive Service Corps of Central Oklahoma (ESCCO); providing business consulting and counseling to not-for-profit entities; Oklahoma City Archdiocesan Finance Council; and the audit committee of Catholic Charities of Oklahoma City. He is a current member of the Rotary Club 29 and Economic Club of Oklahoma. In the past, he served as Chair of the Allied Arts Foundation, Oklahoma City Philharmonic, Junior Achievement and the Catholic Foundation of Oklahoma.
Mr. Fleckinger earned a Bachelor of Business Administration and a Master of Business Administration from Tulane University. He and his wife have three children.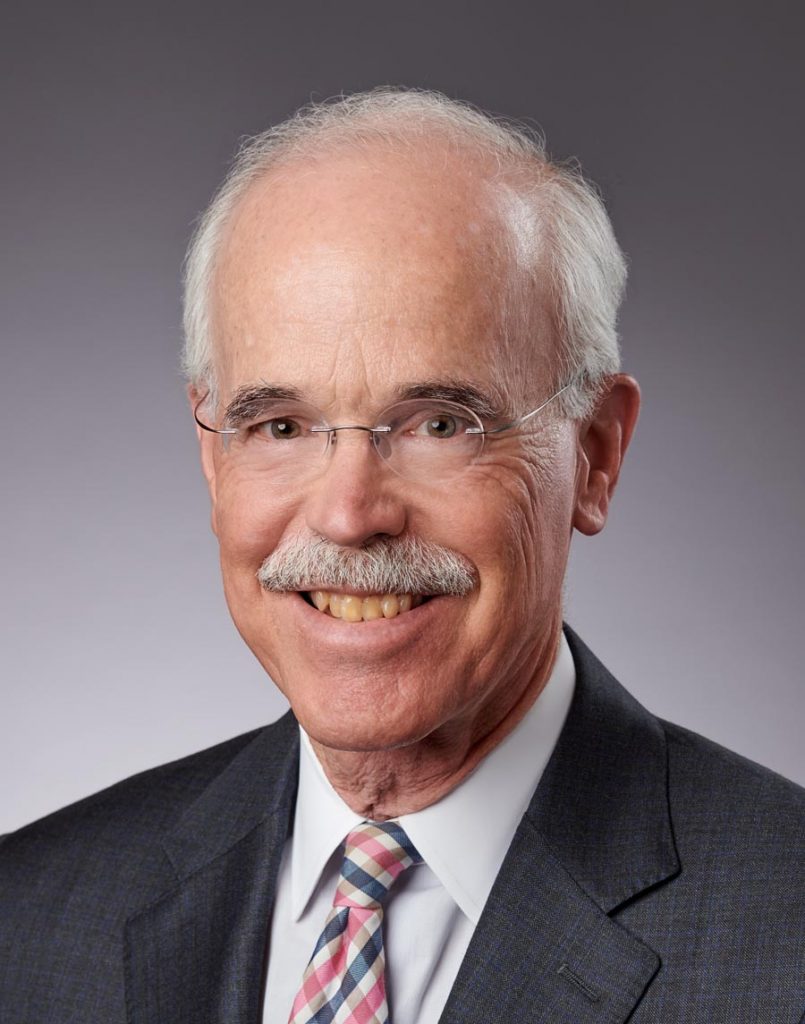 Chuck Wiggin has managed the design, development, construction, leasing, sale, acquisition, financing and operation of many large commercial real estate projects, predominantly in Oklahoma City, Tulsa, and Boston. He founded Wiggin Properties in 1981 and serves as its President and Chief Executive Officer.
Wiggin Properties began as a developer of office buildings. By the mid-1980s it was an active provider of both corporate representation services, and property management and leasing services. In 1985 the company opened its Tulsa office. In the late 1980s and early 1990s the firm served as the manager/leasing agent and subsequently disposition strategist for most of the institutional investors active in Oklahoma. Its services expanded in the 1990s to include repositioning, redevelopment, investment, development, and consulting for a wide range of properties and clients. In 1996 the firm became a founding member of the CORE Network. In 2002 a sister company became certified in the New Markets Tax Credit program, and has since invested five allocations from the CDFI Fund of the US Treasury Department totaling $157 million in projects with a total cost of $343 million. The company has created approximately eighty investment partnerships which have purchased, operated, and in some cases sold office, retail, industrial, and mixed use properties.
Wiggin began his business career with Spaulding and Slye in 1973 as a project manager in its home office in Boston. As Senior Vice President of Development, he managed the firm's development activities in suburban Boston and later, as Southwest Regional Manager, its development, construction, brokerage and management activities in Oklahoma City.
Wiggin was a founder of Oklahoma City's Commercial Real Estate Council, a chapter president of NAIOP, a founding sponsor of the Oklahoma District Council of the Urban Land Institute, and an alumnus of Leadership Oklahoma City and Leadership Oklahoma. He has also served as a director of InterBank, Advanced Instruments, the Oklahoma City Museum of Art, the Oklahoma City Philharmonic Foundation and Affiliated Fund, the Friends of the Oklahoma History Center, the Downtown OKC Business Improvement District, and Downtown OKC Inc. He has been active in numerous other civic and cultural organizations, serving as President of the Rotary Club of Oklahoma City, Chairman of the Rotary Club 29 Foundation and Oklahoma's Honorary Consul for the Federal Republic of Germany. A graduate of Harvard College, Wiggin has an MBA from Harvard Business School and a JD from Harvard Law School, and has served as a regional director of the Harvard Alumni Association.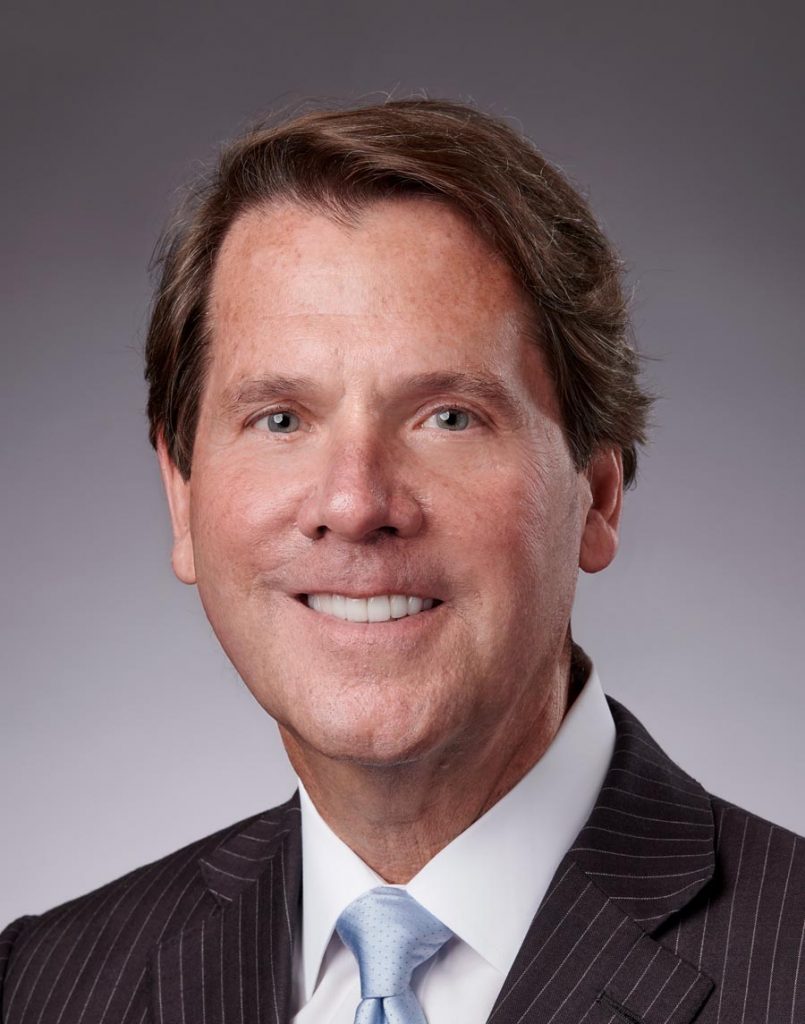 Dr. Agee is an economist specializing in oil and natural gas exploration and production, electric power generation, energy policy, banking, monetary policy, and macroeconomic theory. Having served in the private sector for thirty years as Founder, President and COO of oil and natural gas exploration companies, Dr. Agee has the unique combination of academic and private industry experience to administer, teach, design and implement new programs and speaker's series in the energy field. In addition, having served six years (2006–2011) on the Board of the Federal Reserve Bank of Kansas City, Oklahoma City Branch, the last three as its Chairman, Dr. Agee has enormous contacts and resources in the banking industry, and has taught Money & Banking at Oklahoma City University.
Dean Agee is Founder, President and COO of Agee Energy, LLC, a private oil and natural gas company in downtown Oklahoma City. Prior to forming his own company in 2006, Dr. Agee served as President and COO of XAE Corporation, a privately owned oil and gas company, from 1982 to 2005; and was Co-Founder, President and COO of Lee & Agee, Inc., from 1988 to 2006. XAE Corporation and Lee & Agee, Inc. sold in 2006. Dr. Agee joined the Oklahoma City Branch of the Federal Reserve Bank of Kansas City in March 2006. He concluded a six-year stint with the Fed in December 2011, having served the last three years as Chairman of the Oklahoma City Branch Board. He served on the Board of Directors for the following organizations and additionally deserved as President or Chairman of each Board: The Economic Club of Oklahoma, Oklahoma City Philharmonic Society, Oklahoma City Community Foundation, Petroleum Club of Oklahoma City, and the Oklahoma Energy Resources Board (OERB). Dr. Agee also served as Director and past Treasurer of the Oklahoma Independent Petroleum Association (OIPA). Dean Agee is currently a member of the Oklahoma City Economic Roundtable and serves on the following Boards of Directors/Trustees: Oklahoma City Philharmonic Society, Oklahoma City Philharmonic Foundation, the Oklahoma City Community Foundation (OCCF) and the Diversion Hub.
Edward A. Krei is a banking consultant providing services through First Bankers' Banc Securities, an investment firm owned by four banker's banks. He worked for an international accounting firm and was managing director and shareholder of an institutional fixed income broker/dealer.
Based in Oklahoma City, Ed is a faculty member of the Southwestern (SMU) and Colorado Graduate banking schools and has served as a speaker for many other banking programs and regulatory agencies. He has received numerous teaching awards and has been inducted into the Independent Bankers Association of Texas Wall of Honor.
Krei graduated with honors from the University of Mississippi and is a member of that accounting school's Hall of Fame. He was gold medalist on the CPA examination in Tennessee. Ed has served on the Boards of many charitable organizations and is a Trustee of the University of Mississippi Foundation and Trustee and Treasurer of the Oklahoma City Community Foundation.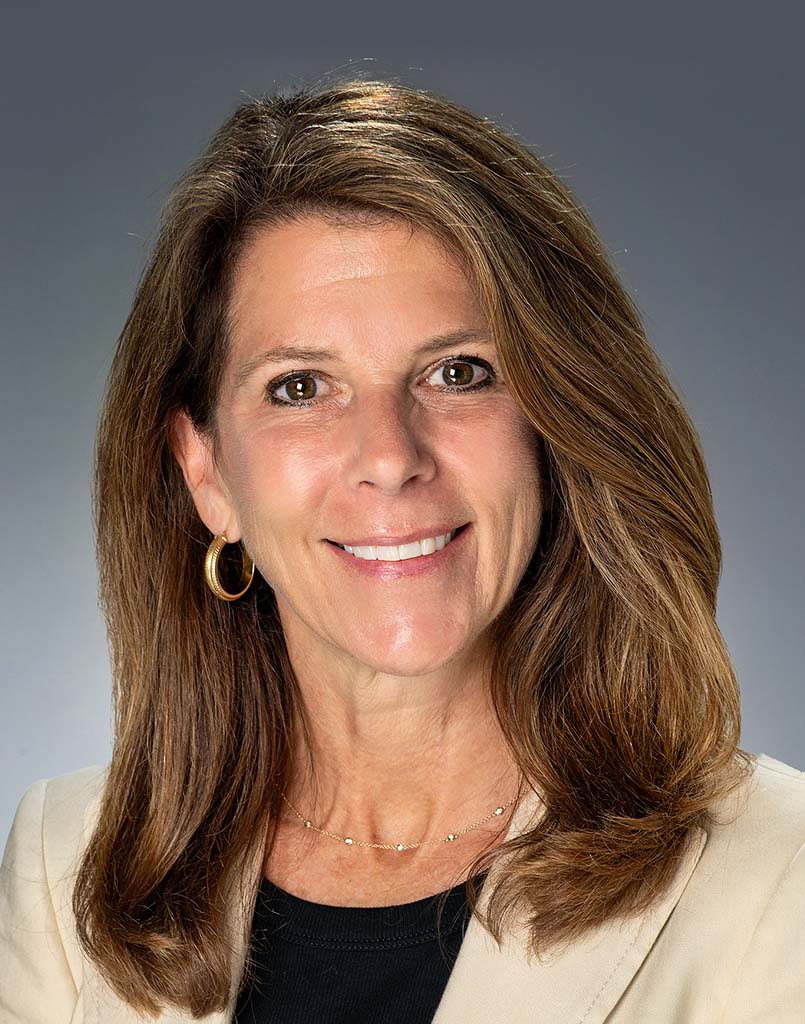 Suzanne Stevens had a 28-year career with Crescent Real Estate and recently retired after serving the most recent 15 years as Managing Director and CFO. Ms. Stevens joined Crescent Real Estate, a REIT, shortly after the company's IPO in a financial analyst role. Crescent grew into one of the largest REITs in the United States and was purchased by Morgan Stanley for $6.5 billion in August 2007. Through the REIT years, Ms. Stevens rose to Chief Accounting Officer and built a disciplined accounting and finance team that was responsible for all the public filings for the company, corporate compliance, budgeting and forecasting, managing internal and external auditors, and providing strategy support for all acquisitions and dispositions. At acquisition, Morgan Stanley selected Ms. Stevens and three others to lead Crescent forward as a Managing Director. At this time, Ms. Stevens became responsible for accounting, tax, treasury, finance, legal, human resources, risk management, information systems and administrative teams. Ms. Stevens continued in this role upon Morgan Stanley's exit in 2009 and was instrumental in the launch of Crescent's GP Invitation Fund strategy in 2015 and assisted with raise of $715 million in equity for Fund I, Fund II and Fund III and procured $3.5 billion in real estate financing during this time.
Prior to joining Crescent, she was employed by Arthur Andersen. Ms. Stevens received her BBA in Accounting and Finance from Texas Christian University.
Ms. Stevens currently serves as a director for InterBank, is a member of the TCU Accounting Advisory Board and is Vice President and Treasurer for The Pines Catholic Camp, a non-profit organization. Ms. Stevens received Ft Worth Business Press CFO – Game Changer Award in 2011 and was a YWCA 2005 Honoree: Outstanding Business Women in Tarrant County.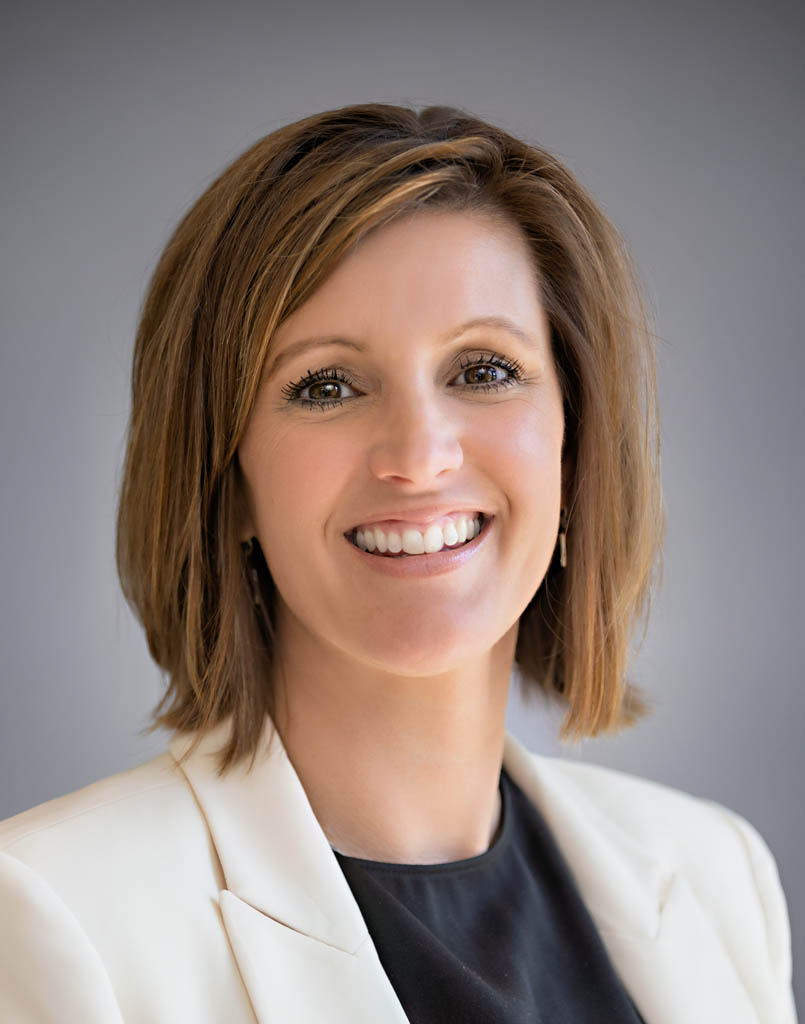 Blaire Atkinson was appointed the seventh president of the OSU Foundation in April 2020, where she leads a staff of nearly 200 professionals dedicated to serving Oklahoma State University. She graduated from OSU with a degree in business administration and holds Senior Professional in Human Resources and SHRM Senior Certified Professional certifications.
Blaire has focused on serving Oklahoma State in a variety of roles over the last 12 years. Prior to her current role, she served as President of the OSU Alumni Association from 2018 to 2020. Prior to this, Blaire provided leadership at the OSU Foundation as the Senior Associate Vice President of Development Services and the Assistant Vice President of Human Resources.
Before joining the Oklahoma State University Foundation, Blaire spent her career in Human Resources, working in a variety of industries, including banking, telecommunications, and distribution. From a rural town in Northwest Oklahoma, Blaire is devoted to community service, and enjoys helping rural communities grow. She is the chair of the Visit Stillwater Board of Directors, a member of the Young President's Organization (YPO), a member of the Economic Club of Oklahoma and an alumnus of Leadership Oklahoma. Blaire was previously recognized as one of Oklahoma's Achiever's Under 40 and was recently recognized as one of Oklahoma's Most Admired CEO's in 2023.
She and her husband, Matt, met at OSU and have three children, Wyatt (15), Westin (13) and Morgan (12).