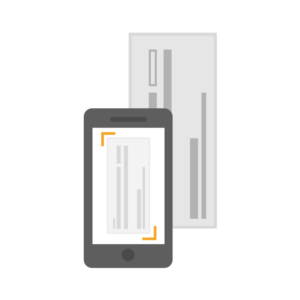 Mobile Deposit
InterBank has added a new feature to our Mobile App. It's called Mobile Deposit and allows you to deposit a check using your camera-equipped smartphone. Just use the InterBank App to take a photo of both sides of the check and follow on screen instructions to deposit it into your account.
To apply, please read the agreement and complete the enrollment form below. Please allow up to 2 business days for the enrollment form to be processed. You will receive an email from InterBank with your Mobile Deposit status. Service availability and mobile carrier fees may apply.
(InterBank Online Banking and Mobile App access are required to apply for Mobile Deposit.)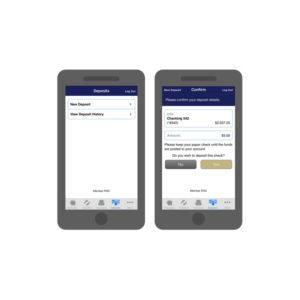 Tips on Using Mobile Deposit
Before logging into the InterBank App, close all other apps running in the background on your mobile phone.
Sign/Endorse the back of your check, and beneath your signature label it "Mobile Deposit." (Failure to properly endorse the check can result in suspension of your Mobile Deposit service.)
Choose the "Deposits" icon from the mobile app.
Choose "New Deposit" and select the account you wish to deposit funds to.
When prompted for the amount, carefully enter the check amount to ensure it matches the amount written on your check.
Tap continue and take a photo of the front of your check.
Next, take a photo of the back of the check.
You will see the previews of each and have an opportunity to retake if needed.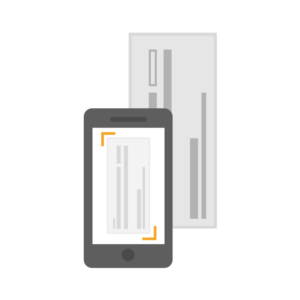 Photo Tips
Flatten folded or crumpled checks before taking your photos.
Keep the check within the view finder on the camera screen when capturing your photos.
Take the photos of your check in a well-lit area with no shadows across the check.
Place the check on solid dark background before taking the photo of it.
Keep your phone flat and steady above the check when taking your photos.
Make sure that the entire check image is visible including the MICR line (numbers on the bottom of your check) and in focus before submitting your deposit.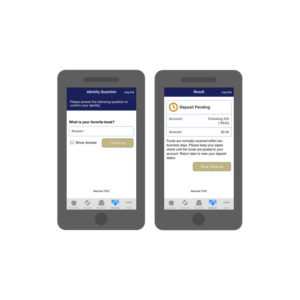 Finishing Your Mobile Deposit
Once the photos have been taken and approved you will submit the deposit.
You will be prompted to review the details and confirm.
After tapping "Yes" you will be prompted to answer one of your security questions.
The deposit will be accepted and display as Pending in your Mobile deposit history.
Deposits made prior to 4pm on business days will be credited to your account that day.
Deposits made after 4pm on business days will be credited to your account the next business day.
The default deposit limit is $2500.00 per business day.
Once the funds are available to you, write "Electronically Presented" on the front of the item and retain for at least 60 days. After 60 days and no later than 90 days, safely destroy the original check.