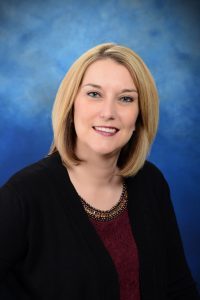 Employee Bio
Whether you are buying or refinancing a home, you are in excellent hands if you have connected with Jami Morris.
Jami was born and raised in the Enid and Lahoma, Oklahoma areas and has no intentions of leaving since she truly loves the fact that she can raise her young family in the community.
After attending Cimarron High School in Lahoma, Jami jumped in to banking 11 years ago and has managed to learn every aspect of the industry. Jami started as a teller and has since been promoted to a Consumer Loan Officer. InterBank is very fortunate to have Jami continuing her dedication and hard work as a Vice President and Operations Manager of the Residential Mortgage Lending Department. Additionally, Jami is associated with the Northwest Oklahoma Association of Realtors.
In between helping our borrowers achieve their home financing goals, Jami is raising 3 children with her husband Michael and enjoys camping, boating and being active with her children's sports and activities.