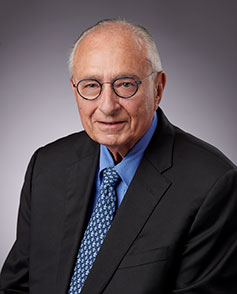 Bio
Mr. Fleckinger serves as a Director of InterBank and Chair of the Audit Committee.
Mr. Fleckinger is a retired Partner of Deloitte & Touche where he served as Partner in Charge of the Austin, Texas and Oklahoma City offices. He was the Chief Information Officer for the State of Oklahoma for eight years. He is well versed in financial management and analysis, budgeting and accounting in various industries, including banking, and in all aspects of the management of an information technology organization. He holds an Oklahoma and Texas CPA license.
Mr. Fleckinger's community involvement includes serving as Trustee and Vice President of the Center of Family Love, serving intellectually disabled adults; Trustee and Past Chair of Executive Service Corps of Central Oklahoma (ESCCO); providing business consulting and counseling to not-for-profit entities; Oklahoma City Archdiocesan Finance Council; and the audit committee of Catholic Charities of Oklahoma City. He is a current member of the Rotary Club 29 and Economic Club of Oklahoma. In the past, he served as Chair of the Allied Arts Foundation, Oklahoma City Philharmonic, Junior Achievement and the Catholic Foundation of Oklahoma.
Mr. Fleckinger earned a Bachelor of Business Administration and a Master of Business Administration from Tulane University. He and his wife have three children.