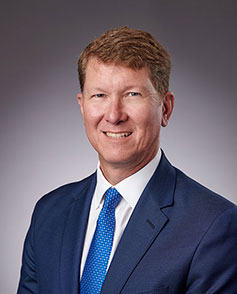 Bio
C.K. Lee is President and Chief Operating Officer of InterBank. In this role, he oversees all of the bank's operations, including lending and credit, loan and deposit operations, and the bank's branch network. Mr. Lee joined the bank in the summer of 2020 and works out of the Bank's Fort Worth location.
Prior to joining InterBank, Mr. Lee was an investment banker, assisting bank and financial services clients in Texas and the surrounding region. During his investment banking career, Mr. Lee handled dozens of merger and acquisition transactions on behalf of clients throughout the country, representing nearly $2 billion in aggregate deal value. He has assisted clients with Section 363 bankruptcy resolutions, strategic planning services, regulatory advisory work and expert witness assignments.
Mr. Lee began his career as a professional staff member on Capitol Hill and was a federal regulator for ten years at the FDIC and the Office of Thrift Supervision (OTS). During his time on Capitol Hill, he was a senior advisor to members of both the U.S. Senate and the U.S. House of Representatives, as well as the Senate Committee on Banking, Housing and Urban Affairs. During his ten years as a regulator, he was a deputy to the Chairman of the FDIC, a member of the Basel Committee on Banking Supervision, oversaw the OTS's international affairs, was a regulator of complex international holding companies, and was the Regional Director in Dallas, TX for two years during the 2008-2010 financial crisis.
Mr. Lee has guest lectured on mergers and acquisitions at the Southwestern Graduate School of Banking at SMU, at the Stephen F. Austin University's school of business, and has handled speaking engagements before many regional and national banking trade associations and regulatory bodies. He currently serves on the Board of the American Bonanza Society, a type club for pilots and owners of Beechcraft aircraft, where he serves as the treasurer. He also serves on the Board of the Air Safety Foundation, a non-profit organization dedicated to enhancing safety in private aviation.
Mr. Lee received his Bachelor's degree from the University of Florida and his Master's degree from the London School of Economics. He is married to Joy and they have two daughters, Sofia and Olivia. They live in Colleyville, TX. Mr. Lee is an avid private pilot.